Home
|
Show
|
Join
|
Club Information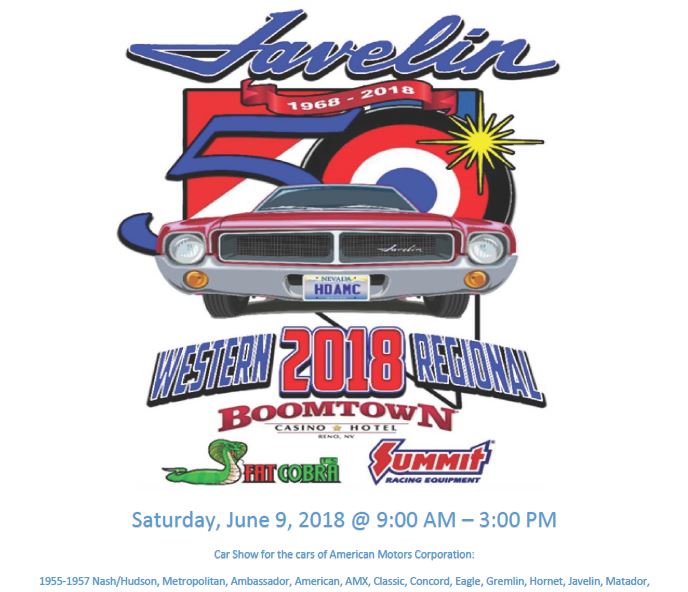 ROOM RESERVATIONS

Make sure you tell them you're coming for the AMC Car Show


Code: SHDCC18
Offer Expires: May 20, 2018
Rate Is : $124.99++ (Resort Fee and NV State Tax)
Number To Call: 1-775-345-8000
Hello AMCRC/HDAMC Car Club – 6th Western Regional Car Show Participants,
This year we are changing the itinerary of the show slightly.
Our show is Saturday, June 9th, 2018 at Boomtown Hotel Casino.
The itinerary for the day of the show is as follows:

07:00 Show field setup
09:00 Show starts (periodic raffle drawings from 9 AM – 2 PM)
12:00 (noon) All peer voting ballots turned in to the registration table
14:00 (2 PM) Show ends
14:00 – 16:00 (2 – 4 PM) Break time – travel time
16:00 (4 PM) Awards Ceremony and BBQ at Mayberry Park

HDAMC Car Club will be hosting a free BBQ at nearby Mayberry Park for all registered
car show participants starting at 4 PM along with presenting the awards for the car show.
Mayberry Park is just east of Boomtown Hotel Casino -
click on the link below for a map and driving directions from Boomtown Hotel Casino:

Driving Directions

Hope to see you all there…

-Mike

Michael Lakin
2615 Sorensen Road
Fallon, NV. 89406
(775) 427-2695
hdamc@cccomm.net
President - HDAMC Car Club

NOTE: If you have any questions or concerns regarding room reservations,
please contact Boomtown directly.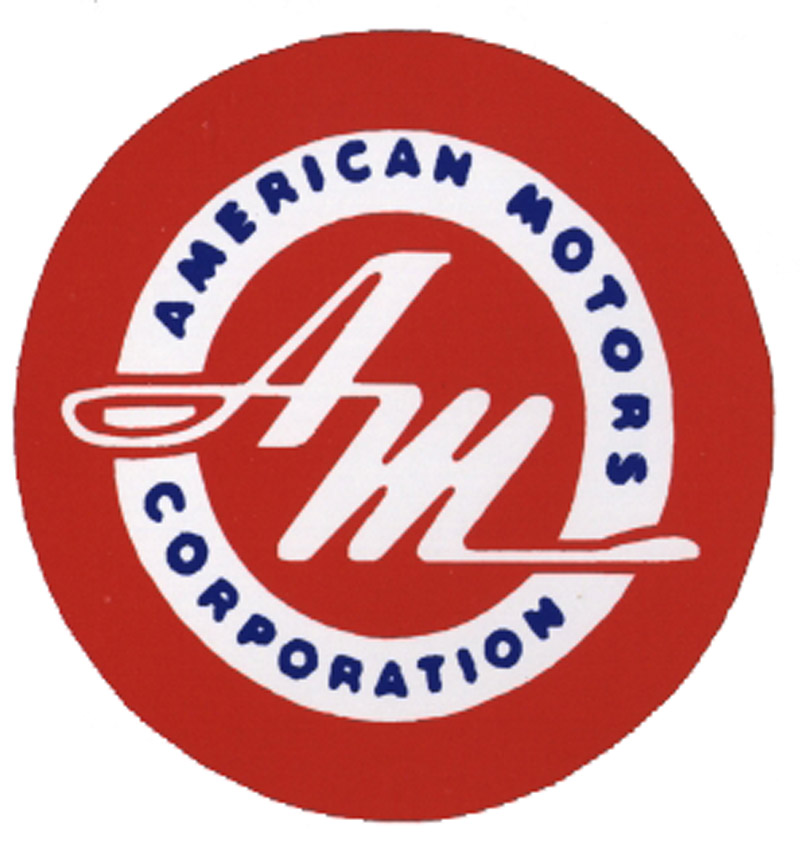 ---
Past Shows


2012 AMCRC National Convention /

1st Annual AMCRC Western Regional

Pictures



Photos Courtesy of Mark Melvin




After spending the night in Bishop, our three smaller convoys merged into one large convoy, for the remainder of the trip to Reno/Sparks. Click here to see pictures.


Convoy of AMC's passing through the town of Lee Vining, CA, on the way to Reno, Wednesday, June 21, 2012. Did everybody slow down because of the CHP going the opposite direction?

Click here

to see pictures.

The AMCRC National Car Show on June 23, 2012.

Click here

to see pictures.